Breakfast Box
£24.50
Breakfast Box Medium – (Feeds 8 People)
2 x Pack Back Bacon – Rindless, approx 8 Rashers per pack
8 xPrime Pork Sausage – 8 Per Pack
8 xCumberland Coil Sausage – 4 Per Pack, Weight: Approx 560g
4 xBlack Pudding– Approx 240g
1 xWhite Pudding– 100% Pork
You can have your order delivered Tuesday to Saturday. Nationwide weekday delivery is £5.95 for Tues to Fri, Nationwide Saturday deliveries cost £12. Order before for 12 midday Monday to Friday for next day delivery. T&C's apply, check our delivery policy for further details. Customers in the EX17 postcode area can choose free local delivery.
9758 in stock
Description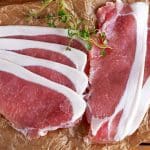 Back Bacon
– Rindless, approx 8 Rashers per pack
The loin of the pig salted and not smoked, thick sliced, full of flavour and the best of British pork,
the perfect foundation of every breakfast.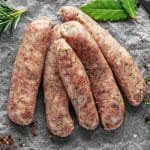 Prime Pork Sausage
– 8 Per Pack
A taste sensation of the finest cuts of British pork made by Barry our champion sausage maker. He has his own recipe and insists on using the right balance of cuts. He has won so many competitions we don't mention it as he gets big headed. No shrinkage – just meaty succulence.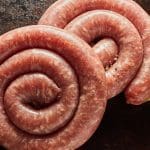 Cumberland Coil Sausage 
– 4 Per Pack, Weight: Approx 560g
Traditional single portion Cumberland sausages made by our frequent prize-winning sausage maker. Pork and pepper, that's the secret, keep it simple.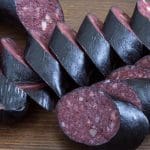 Black Pudding
– Approx 240g
Great quality British black pudding pre-sliced and ready to pop in the pan and finish any breakfast.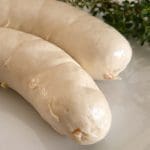 White Pudding
– 100% Pork
Traditional Devon breakfast delicacy that everyone else claims. Fry a slice with your fried breakfast.