Christmas Family Box
£95.00
Christmas would not be Christmas without a festive feast. Our Christmas family box is filled with mouth-watering British meat, including our boneless turkey breast joint. That's not all… spoil yourself this festive period and indulge a little more. With our award-winning Sirloin and Ribeye steaks, you have something to look forward to every day.
A perfect selection for Christmas day, Boxing day, and beyond, celebrate with close family and friends and enjoy a truly wonderful Christmas Meat Box delivered from our Devon farm to your door.
Boneless Turkey Breast Joint x 2.5kg
Boneless Gammon x 1.8kg
Traditional Pigs in Blankets x 1
Traditional Pork Sausage Meat x 1
Unsmoked Streaky Bacon x 1
Sirloin Steak 8oz x 2
Rib Eye Steak 8oz x 2
Back Bacon x 1
Pork Sausages x 1
Black Pudding x 1
You can have your order delivered Tuesday to Saturday. The Nationwide flat rate charge is £5.95 for weekday deliveries, the charge for a Saturday delivery is £8.00. Order before for 12 midday Monday to Friday for next day delivery. T&C's apply, check our delivery policy for further details. Customers in the EX17 postcode area can choose free local delivery.
Description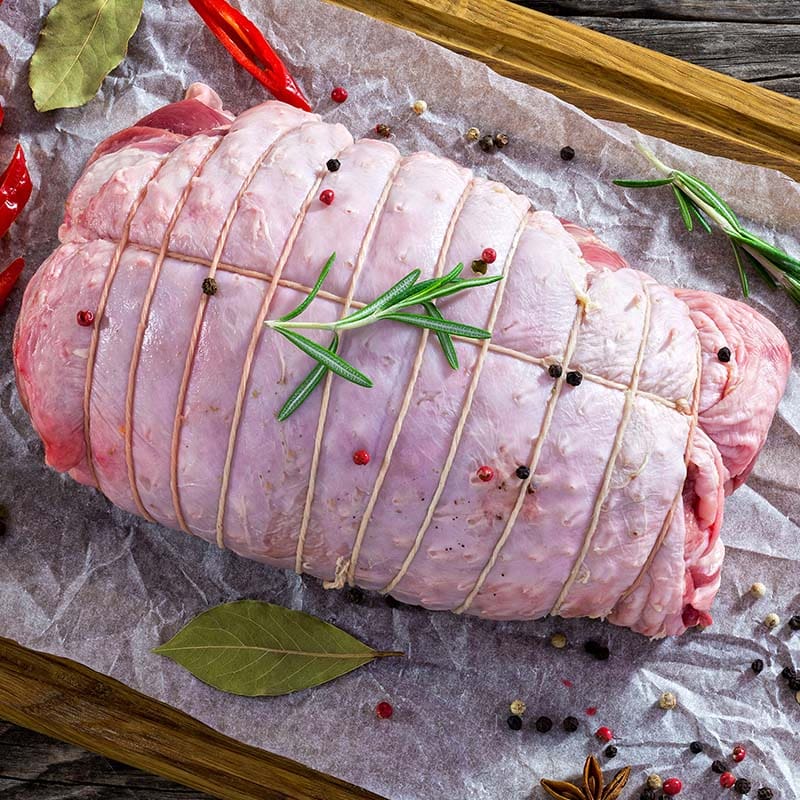 Boneless Turkey Breast Joint
Easy to carve, lean breast and no bones. These Leicestershire reared turkey breast joints make Christmas dinner a doddle. Wrap in oak smoked streaky bacon and baste regularly for a perfect tender Christmas turkey.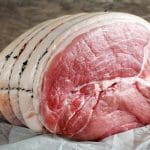 Boneless Gammon Joint (Unsmoked) 
Our Cornish cured gammon uses a traditional butcher's blend of ingredients to cure the meat and create a joint that is succulent and flavoursome. The meaty flavour makes it perfect for Christmas day or for cold meats from Boxing day onwards. Prime British pork, full of flavoursome, tender meat, just add a generous dollop of English honey, Cloves and English mustard for a traditional home cooked Christmas ham as it should be.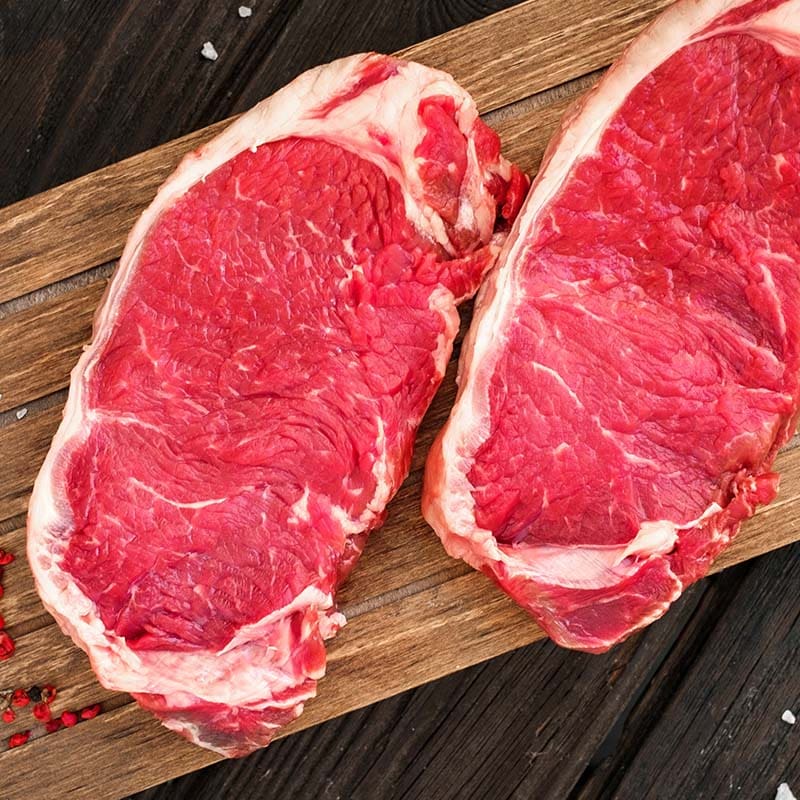 Sirloin Steaks
Our premium Sirloin is cut from the densely flavoured portion of the rib. Our master butchers trim this steak meticulously giving one of the juiciest, tenderest sirloins available anywhere. Beautiful, tender steaks, hand cut from our prime beef.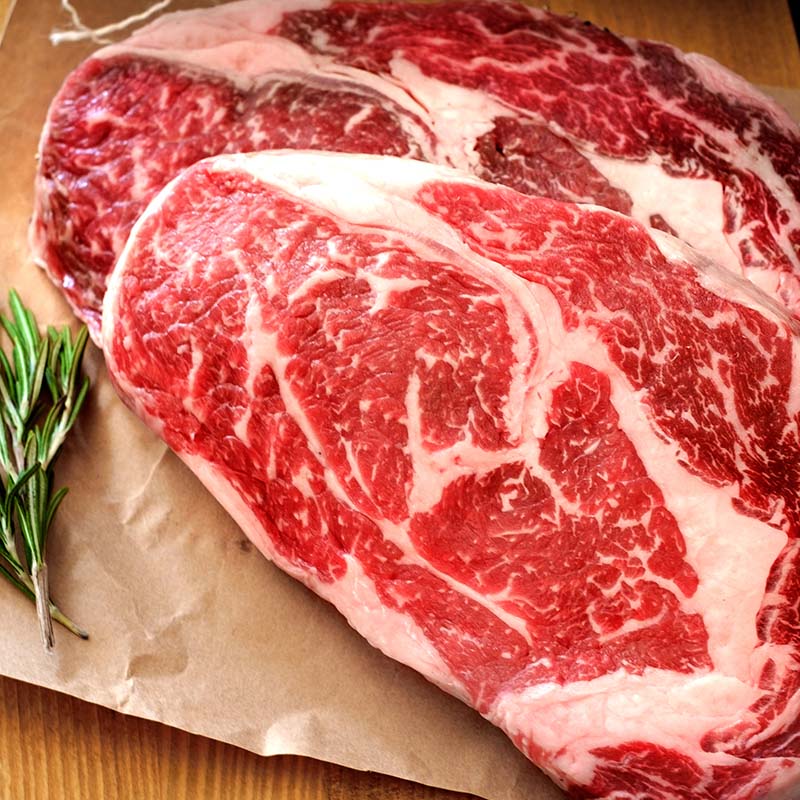 Rib Eye Steaks
When you ask an experienced, hungry steak lover what he orders, it's rib eye almost every time and for a good reason, it's the marbling. Marbling is the little white lines of fat that you see rippling through our steaks. It's these little lines that melt into the meat as the steak cooks, creating buttery richness and irresistible steak flavour.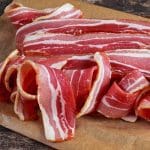 Streaky Bacon 
Unsmoked prime British pork promises 16 rashers of perfect full flavoured bacon. Sourced from trusted farms, our bacon is made exclusively from native breeds and prepared ready for Christmas cooking. Wrap around the festive Turkey or our tasty selection of sausages and let the festive party begin. Crispy rich bacon, packed full of flavour.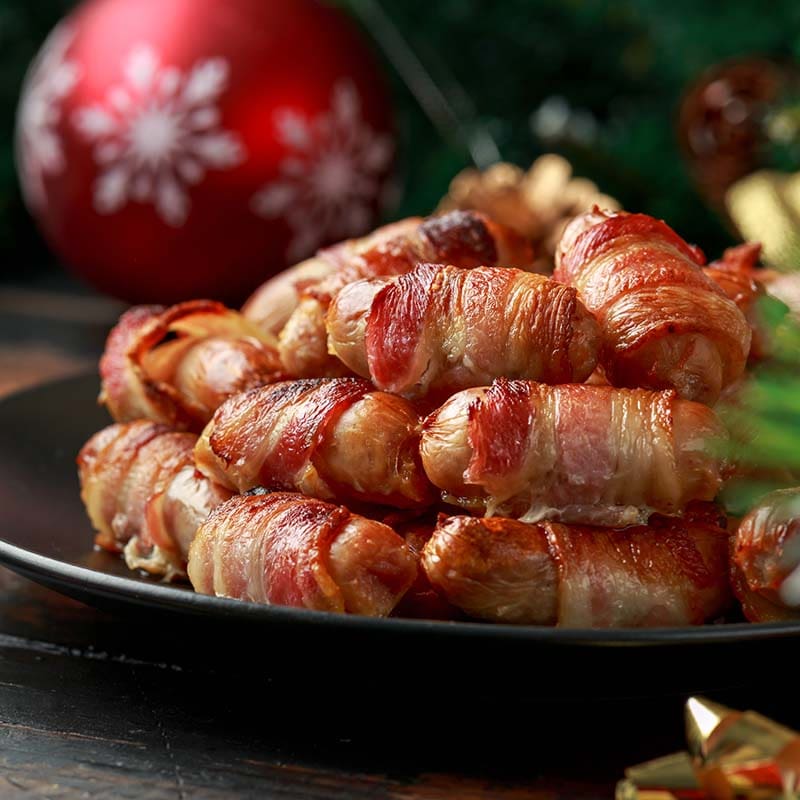 Traditional Pigs in Blankets
Our Tasty, Elston Farm premium little sausages individually wrapped in slices of our delicious Streaky bacon to create these truly festive little 'Pigs in Blankets' – perfect tucked around a roast Turkey or cold on a plate with leftovers… mmm, they're guaranteed to disappear fast! An essential addition to any Christmas Dinner! Gluten Free.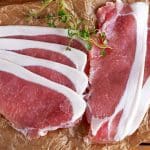 Unsmoked Back Bacon
Thick slices, packed full of flavour and created from the best British pork, the perfect foundation for a full English breakfast or smothered in ketchup between freshly baked bread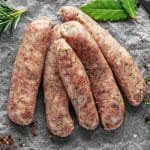 Prime Pork Sausages
A taste sensation of the finest cuts of British pork made by Barry our champion sausage maker. He has his own recipe and insists on using the right balance of cuts.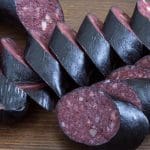 Black Pudding
Great quality British black pudding pre-sliced and ready to pop in the pan and finish any breakfast.
Traditional Pork Sausage Meat
Our Sausage Meat is hand-ground from our own, carefully matured pork – perfect for sausage rolls, stuffing and more. Finest natural ingredients.