Mixed Game Box
£60.00
Feeds 4 People for approximately 6 Meals.
1 x Whole Pheasant – approx 750g
4 x Whole Partridge – approx 300g each
4 x Pheasant Fillets – Skinless, approx 170g (6oz) each
1 x Diced Game Pie Mix – approx 500g
4 x Venison Loin Steaks – approx 170g (6oz) each
1 x Diced Venison – approx 500g
You can have your order delivered Monday to Saturday. Nationwide weekday delivery is £5.95 for Mon to Fri, Nationwide Saturday deliveries are £12. Order before for 12 midday Sunday to Friday for next day delivery. T&C's apply, check our delivery policy for further details. Customers in the EX17 postcode area can choose free local delivery via the Crediton delivery hub.
Description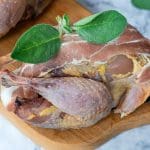 Whole Pheasant
 – approx 750g
Brought to us by local shoots, our artisan team prepare the pheasant for the table. Roast or casserole, the choice is yours.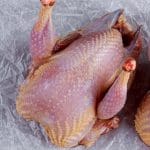 Whole Partridge
 – approx 300g each
Delicate flavoured game bird, much sought after and absolutely delicious. I like them roasted under two rashers of bacon on a piece of bread. The juices seep into the bread which toast and is as good as the partridge.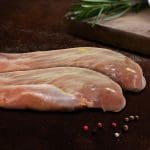 Pheasant Fillets
 – Skinless, approx 170g (6oz) each
Pheasant we have matured and processed ourselves. Wrap in bacon and roast or perfect for a stir fry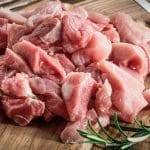 Diced Game Pie Mix
 – approx 500g
A blend of venison, pheasant, partridge and other game. All from our locality in Devon.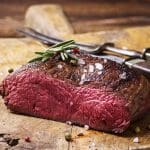 Venison Loin Steaks
 – approx 170g (6oz) each
This is the tenderest meat money can buy. Absolutely delicious, healthy, full of iron, omega 3s and generally a super food. The ultimate muscle food, 34% protein. Cook it quick and keep it rare in the middle. If you have never had it, you will be truly amazed when you do.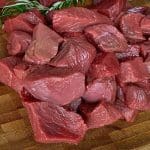 Diced Venison
 – approx 500g
One of the super foods, ultra-lean, full of omega 3s and 34% protein, tender diced venison, simply slow cook, marinade or stew.