Mixed Game Box
£60.00
Feeds 4 People for approximately 6 Meals.
1 x Whole Pheasant – approx 750g
4 x Whole Partridge – approx 300g each
4 x Pheasant Fillets – Skinless, approx 170g (6oz) each
1 x Diced Game Pie Mix – approx 500g
4 x Venison Loin Steaks – approx 170g (6oz) each
1 x Diced Venison – approx 500g
You can have your order delivered Tuesday to Saturday. The Nationwide flat rate charge is £5.95 for weekday deliveries, the charge for a Saturday delivery is £12.00. Order before for 12 midday Monday to Friday for next day delivery. T&C's apply, check our delivery policy for further details. Customers in the EX17 postcode area can choose free local delivery.
Christmas Delivery
With this year promising to be ultra busy for online orders and courier deliveries, we would like to encourage customers to place their order and receive delivery as early as possible to avoid the Christmas rush. We have specifically decided not to deliver just prior to Christmas as we believe your order is too important to be lost or damaged in the last minute rush we expect this year. We would much rather you received the meat safely into your freezer in plenty of time, so you have satisfaction guaranteed.
Out of stock
Description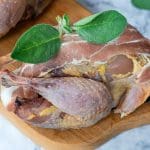 Whole Pheasant
 – approx 750g
Brought to us by local shoots, our artisan team prepare the pheasant for the table. Roast or casserole, the choice is yours.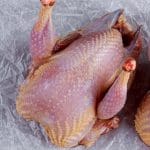 Whole Partridge
 – approx 300g each
Delicate flavoured game bird, much sought after and absolutely delicious. I like them roasted under two rashers of bacon on a piece of bread. The juices seep into the bread which toast and is as good as the partridge.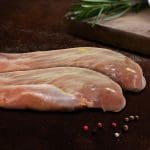 Pheasant Fillets
 – Skinless, approx 170g (6oz) each
Pheasant we have matured and processed ourselves. Wrap in bacon and roast or perfect for a stir fry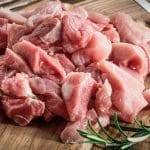 Diced Game Pie Mix
 – approx 500g
A blend of venison, pheasant, partridge and other game. All from our locality in Devon.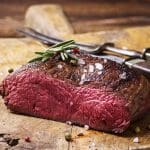 Venison Loin Steaks
 – approx 170g (6oz) each
This is the tenderest meat money can buy. Absolutely delicious, healthy, full of iron, omega 3s and generally a super food. The ultimate muscle food, 34% protein. Cook it quick and keep it rare in the middle. If you have never had it, you will be truly amazed when you do.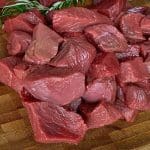 Diced Venison
 – approx 500g
One of the super foods, ultra-lean, full of omega 3s and 34% protein, tender diced venison, simply slow cook, marinade or stew.