The Festive Box
£69.00
Christmas wouldn't be Christmas without the festive feast. Our turkey breast box contains the essential elements for a small but hungry festive party. Including a delicious 2.5kg boneless turkey breast, perfect for the family showstopper, a Cornish cured gammon joint, created using a traditional butcher's blend of ingredients to cure the meat, plus our streaky bacon and the essential pigs in blankets. That's Christmas day and Boxing day covered.
A perfect selection for Christmas day, Boxing day and beyond, celebrate with close family and friends and enjoy a truly wonderful Christmas meat box delivered from our Devon farm to your door.
Boneless Turkey Breast Joint x 2.5kg
Prime Topside x 1.2kg
Boneless Gammon x 1.8kg
Traditional Pigs in Blankets x 1
Traditional Pork Sausage Meat x 1
Unsmoked Streaky Bacon x 1
Description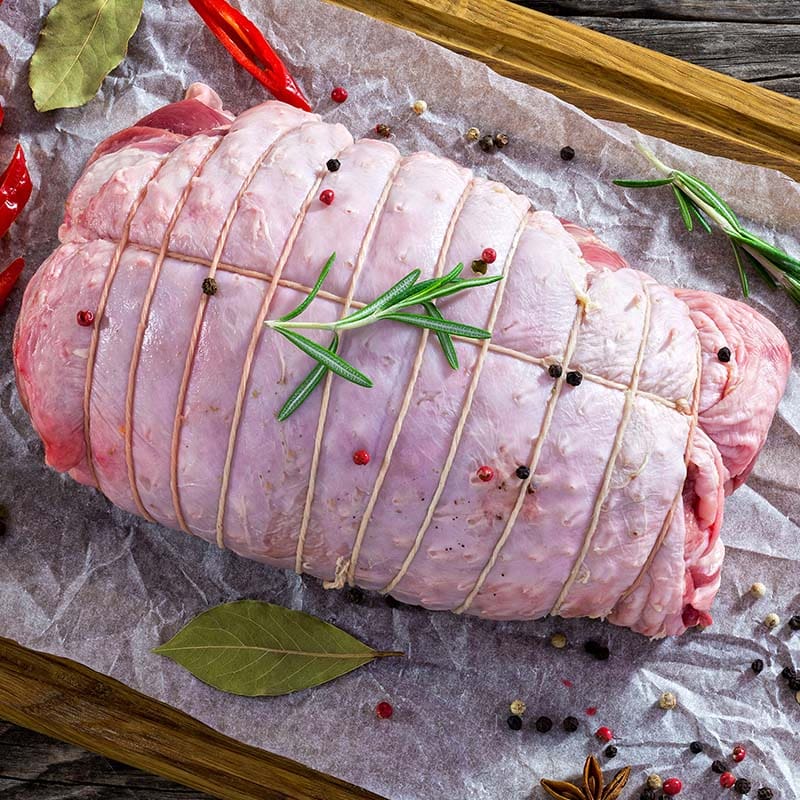 Turkey breast joint (netted)
Easy to carve, lean breast and no bones. These Leicestershire reared turkey breast joints make Christmas dinner a doddle. Wrap in oak smoked streaky bacon and baste regularly for a perfect tender Christmas turkey.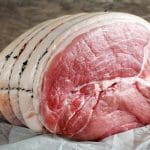 Boneless Gammon Joint (Unsmoked)
Our Cornish cured gammon uses a traditional butcher's blend of ingredients to cure the meat and create a joint that is succulent and flavoursome. The meaty flavour makes it perfect for Christmas day or for cold meats from Boxing day onwards. Prime British pork, full of flavoursome, tender meat, just add a generous dollop of English honey, Cloves and English mustard for a traditional home cooked Christmas ham as it should be.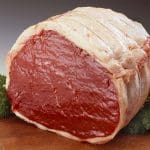 Prime Topside 
Our topside joint has a tremendous depth of flavour which is enhanced by hanging the carcass and allowing the meat to age for a minimum 21 days before it's handed over to our skilled butchers to apply the finishing touches ready for you to complete the final stage of the journey.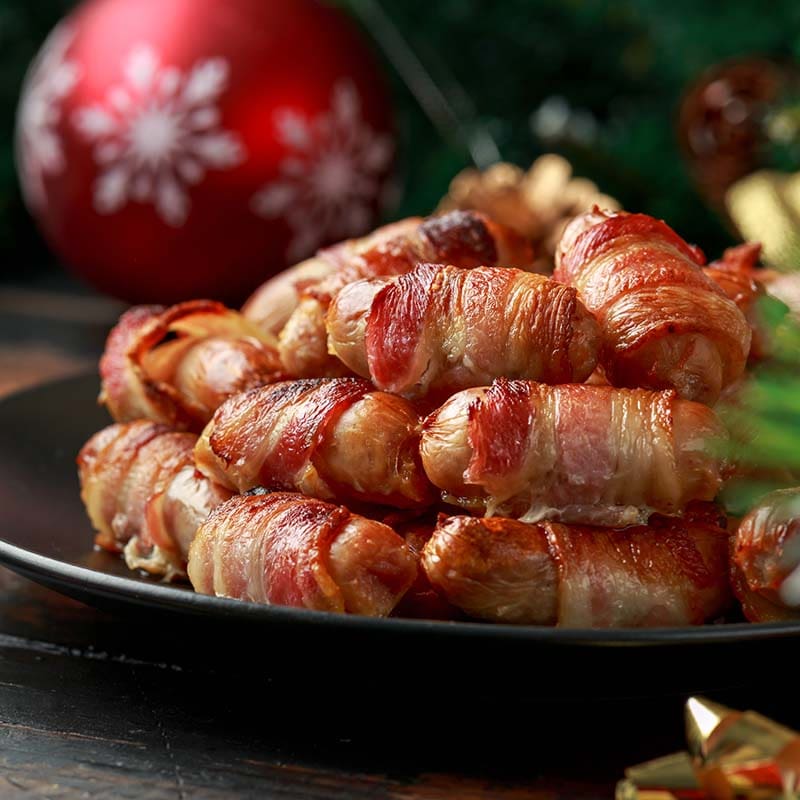 Pigs in Blankets
Our Tasty, Elston Farm premium little sausages individually wrapped in slices of our delicious Streaky bacon to create these truly festive little 'Pigs in Blankets' – perfect tucked around a roast Turkey or cold on a plate with leftovers… mmm, they're guaranteed to disappear fast! An essential addition to any Christmas Dinner! Gluten Free.
Traditional Pork Sausage Meat
Our Sausage Meat is hand-ground from our own, carefully matured pork – perfect for sausage rolls, stuffing and more. Finest natural ingredients.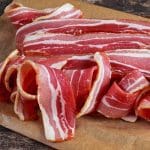 Streaky Bacon 
Unsmoked prime British pork promises 16 rashers of perfect full flavoured bacon. Sourced from trusted farms, our bacon is made exclusively from native breeds and prepared ready for Christmas cooking. Wrap around the festive Turkey or our tasty selection of sausages and let the festive party begin. Crispy rich bacon, packed full of flavour.