THE MEAT BOX COMPANY – TRACEABILITY POLICY
Within The Meat Box Company, traceability of all ingredients & packaging is carried out through retention of:
• Order records
• Invoices/receipts
• Delivery notes
• Temperature records on intake, storage, processing, product load & delivery
• Goods In Intake records
• Batch coding & dating of all raw products
• Slaughterhouse codes & details on all carcasses
• HACCP records
• Production records
• Crate list (delivery)
• Supplier details/ Specifications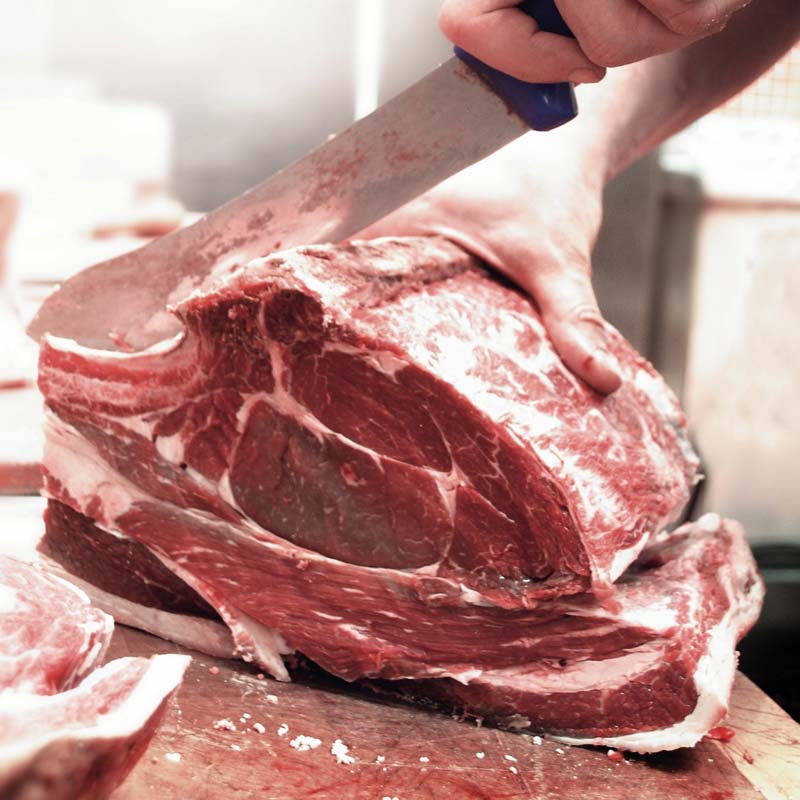 To ensure traceability throughout the supply chain, The Meat Box Company will carry out a full traceability exercise each way at least annually. Any gaps in completing full traceability will be considered as high-risk & corrective actions carried out immediately to solve any problems. Once corrective action has been taken a re-test of the whole procedure must be taken to ensure full traceability has been achieved.
Corrective actions may be some or all of the following:
• Changes to policy, systems or procedures
• Changes/additions to monitoring systems
• Removal of product/supplier entirely
• Change of supplier
• Specification request/update
• Re-Training & supervision in traceability requirements
Had the rump steaks from the beef box and they were the best steaks we've had. Already thinking about what to order next!!
Amazing service delivered to my door, i can honestly say the best steaks i have ever tasted! Fantastic, cannot recommend highly enough, will be ordering again very soon. many thanks folks
Really pleased with the 2 boxes we ordered. Great tasting meat and a fabulous service. Have already recommended to friends. Keep up the good work.
Delivered yesterday as promised. A great selection, can't wait to tuck into it all. Thank you for excellent service, would buy from them again
Great meat, fantastic delivery, seasoning packets was a nice touch any the price was great- Great food
Ordered the steakfast box which arrived the next day. It was brilliant! All the produce was way better than what you get in the supermarkets and was really tasty. Yum. Completely recommend.
First time ever using these and I have to say FANTASTIC produce.. I brought hubby a box for his birthday yesterday. It arrived when they said it would, the produce was packed well and the taste was amazing. Fantastic, so pleased I made the order. Defo 5 STARS ?????
Excellent quality meats at reasonable price for boxes- Creative cuisine · Great food
Used for 1st time last week fast delivery & great communication. Meat is amazing best quality bacon & pork chops had for ages. Fully recommend , will be reordering soon - Great food
Just had first delivery. Beautifully packaged and very quick. Cooked first steak tonight - probably one of the very best I have ever tasted. cannot recommend highly enough.
Keep up-to-date with The Meat Box Company Newsletter
Sign up for our newsletter to get news and special offers in your inbox.