Sustainable Farming
The Meat Box Company believe in investing in nature and doing everything we can to reduce our impact on the climate and the natural world. We produce half our electricity through wind and solar, we send nothing to landfill and we recycle our water and heat. We are also early adopters of green technology and involved in silvo-pastoral farming, (growing livestock under trees).
We believe in the virtue of small circles. We source everything as locally as we possibly can as it is more resource efficient and benefits our own neighbourhood. Our straw is used for our cattle to lie on and the resultant manures are returned to the land to grow more grass and cereals.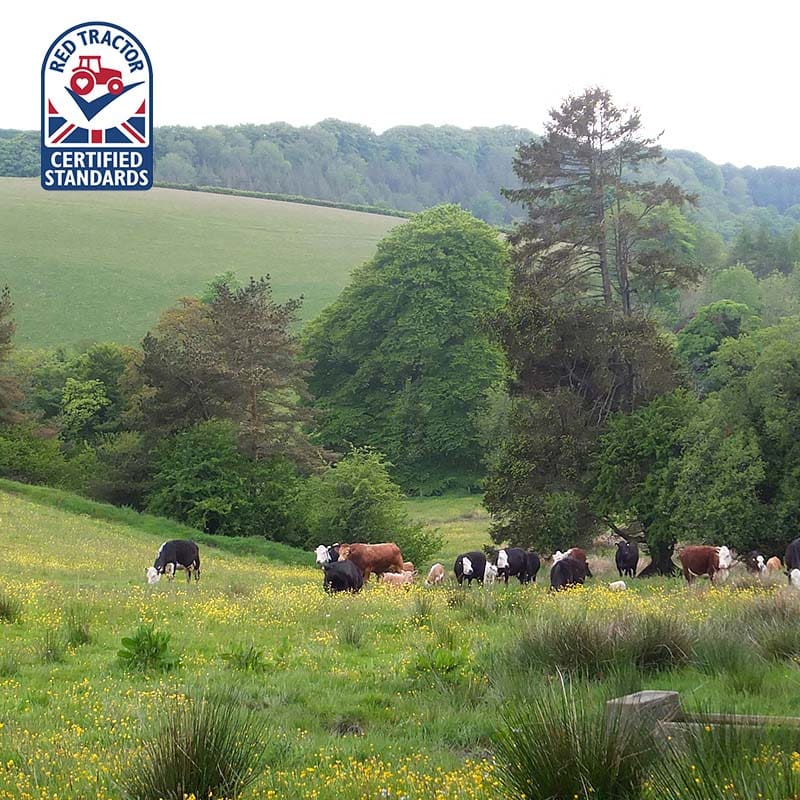 Keep up-to-date with The Meat Box Company Newsletter
Sign up for our newsletter to get news and special offers in your inbox.