Meat box Delivery to London….And the Rest of the UK
Do we deliver to London? Interesting question! We actually deliver meat boxes to all the mainland UK except Highland and Islands next day delivery 6 days a week. This information is splashed across our website in many places, so why do we get asked the question so often? Well partly because lots of people are as hard pressed for time as me and don't look for the delivery page.
Partly because our prices are so excellent when compared to buying meat in London people can't believe we aren't charging some sort of premium. Most websites and retailers selling into London seem to think there is some sort of mandatory reason too charge more for the same product when selling into the capital than the provinces. Why? I have no idea. The cost of delivery via DPD is the same everywhere. The cost of living in Devon is considerably lower than other parts of the UK and we are happy to sell the meat we produce at Devon prices everywhere else. So, when someone in the capital sees our prices, they are so astonished the question comes back "Do you deliver to London?" The answer is yes.
Award Winning Venison
Before the Covid 19 crisis hit and we were simply catering butchers, selling to the hotels and restaurants in Devon and Cornwall we always rather wanted to sell into London hotels and restaurants. We produce lots of meats. One is the most exceptional venison. Venison that when we entered it into the Taste of The West Awards won the best overall meat award. Our venison loin is sought after by the best chefs.
So, we thought, there are a lot of talented and discerning chefs in London, we should start offering them the opportunity to buy our venison direct from the main processor in the South West. We were just about to do this when the crisis hit, so we are now offering this venison to you instead of those chefs. No doubt, once things open up again and the restaurants start operating, we will use the things we have learnt about delivering to supply them as well.
For us a sale is a sale, any part of the UK is great, but we do notice the London sales are strong and I am sure it is because of our fair pricing strategy (and there is a lot of people there).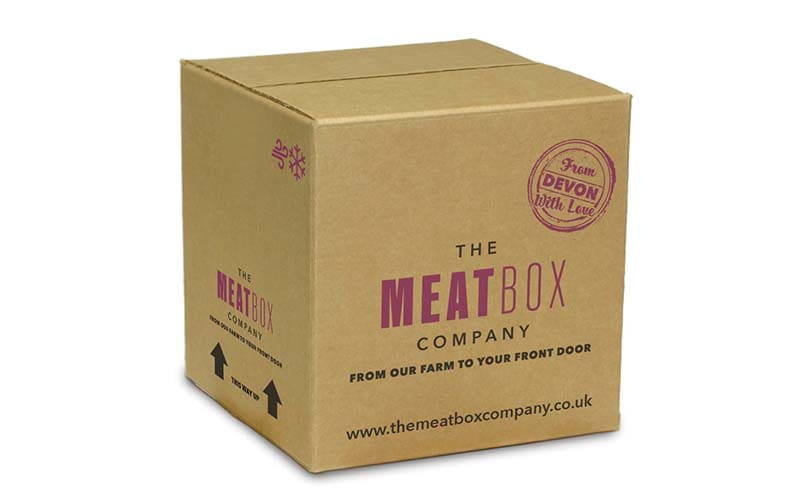 A lot of people come to the Southwest of England on their holidays, it is beautiful down here and the grass genuinely is greener, the sea is stunning. When visitors are asked in surveys, food is a massive part of the attraction. We supply the restaurants that cook the food those of you who visit our region will have eaten. As we are all in lockdown, if you buy one of our boxes, at least you are getting part of the experience, a taste of the best of Devon. Roll on the day when we can have you all back down here, eating our meat in our pubs, restaurants and hotels and buying it from our butchers.
Do we deliver to London? Yes, we do!