Meat box deliveries to your home!
This is a new venture for us. We have always supplied meat to the best hotels and restaurants in the southwest of England. Coronavirus closed them all over night, so my management team and the excellent web design people we have been working with (they set up our dog meat delivery to your door website, titled thefarmersdog.uk a short time before) launched a trading website in under a week. Brilliant!
This website for meat home delivery thereby helped save the jobs of many of my skilled butchers and allows us to offer home delivery of our top-quality meat to a new appreciative audience. We are the new kids on the block when it comes to home delivered meat, but we aren't when it comes to meat production and understanding what's good and where to find it.
Our mother company is called M C Kelly Ltd and we have been rearing and selling poultry, game, venison, and in the latter years, beef, lamb, and pork since 1955. The Meat Box Company was born from the obvious fact delivering meat to your door was our new mission. My family have been farming beef, lamb, and cider on the same farm on the edge of Dartmoor since 1666, the same year as some careless baker burnt down London.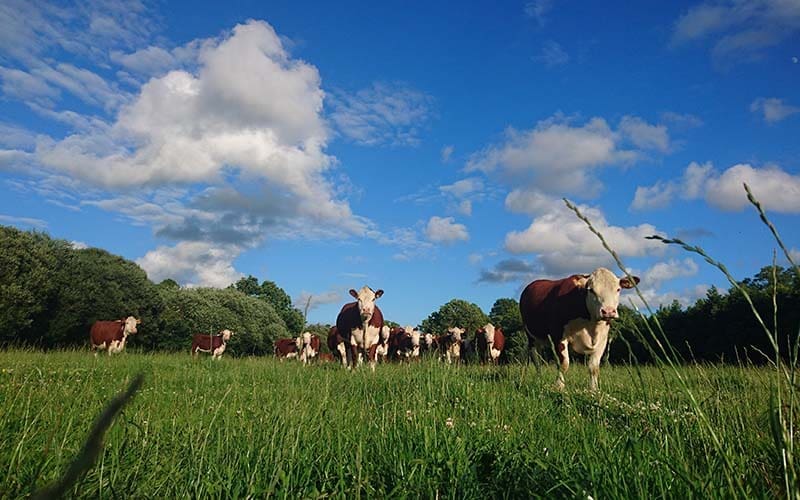 Home Delivery is in our DNA
Beef, lamb and cider along with clotted cream are some of the great products of Devon. My family used to do home delivery of cider. During the Napoleonic war loads of captured French prisoners were locked up in Dartmoor prison and employed to build the picturesque and functional walls all over Dartmoor. They worked up a great thirst doing this and, as we were at war with France, they couldn't get any wine. They did have money though; this was the perfect captive market. My great, great, great (not sure how many greats) grandfather plodded the twenty two miles there and twenty two miles back with his horse and cart and two hogs' heads full of cider, twice a week and made a fortune. That was our first flirtation with the home delivery market.
However, that has nothing to do with our meat being delivered to your door. So onwards. Chef's can be tricky characters; they are pretty exacting, and their reputations sink or swim on the quality of the meat they buy and serve. Therefore, we are used to producing good meat, cut to perfect standards.
Fresh frozen meat delivered across the UK
We are enjoying delivering this fresh frozen meat to your door steps nationwide and hope you enjoy it and buy more. This is why we produce it at sensible, affordable prices, we want to be in the meat box delivery business for ever more. Whilst we are new to serving the public, we want to continue and build these relationships, support the farmers of the South West of England and continue to look after the hard working butchers that have hand cut every piece of meat in our boxes.