Silvopasture at Elston Farm
Did you know we are based on a farm 15 miles outside Exeter? At Elston Farm we are taking part in an exciting environmental project!
We are turning 10.5ha (26 acres) of land into Silvopasture which is a mixed system of grazed grassland and specially selected trees.
Andy Gray  and his team of amazing local volunteers will plant 6,745 trees on our land. This critical project will look at Silvopasture's positive impact on carbon capture, biodiversity, water quality, flood reduction, soil health, and animal behaviour and health, alongside any unknown benefits on the environment and productivity.
We have been adapting our own farming methods on Elston Farm, moving towards regenerative farming practices. We have solar panels and wind turbines alongside many environmentally forward schemes to help balance our carbon footprint at The Meat Box Company!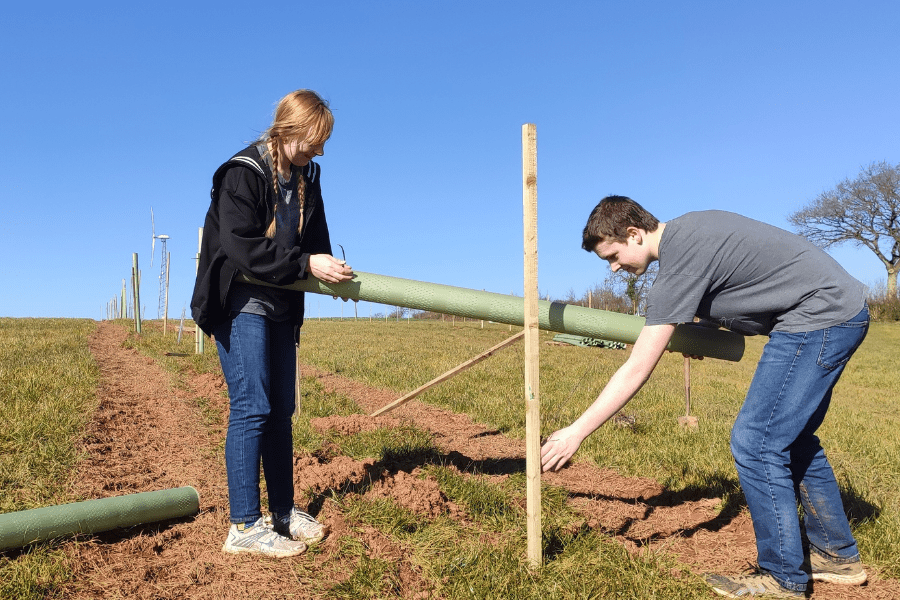 This collaborative project includes the Woodland Trust, which is financing the supply of the trees, Rothamsted Research, the Farming and Wildlife Advisory Group, Innovative Farmers, the Organic Research Centre, the Soil Association, and the farmers themselves.